Georgia Stenmark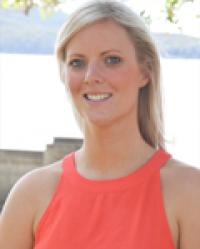 The Apartment Service team members describe Georgia as the nurturing type. Not surprising really, as she started her career in the childcare industry and has collected a string of impeccable references that she is very proud of, but her passion for travelling and her experiences of living abroad tugged at her heartfelt desire to work in the tourism and hospitality industry.
After many years travelling and living abroad in Canada, USA, Mexico, Fiji, New Zealand, Bali, Thailand and Japan, Georgia finally returned to live on the northern beaches of Sydney where she was born and raised.
Georgia joined The Apartment Service in 2011, and her outstanding work ethics and likeable nature have helped her fit into the family friendly culture seamlessly. Georgia's clients love her for her warmth, vivacious personality and sensitive solution based approach to her role.
Georgia's creative flair was spotted by management soon after joining TAS and she now has the additional role of being the company's interior stylist, a job she loves.
"I get a great deal of satisfaction from working with property owners who feel they need help with interior ideas but quite often don't have the budgets to pay for consultants to advise them". The Apartment Service has always offered an in-house interior service to help the owners present the apartment in the best possible light, which leads to obtaining the best possible rental returns. 
After recently completing her Certificate of Registration in Property Management, Georgia is currently studying towards her Real Estate License News South Wales.   
With a strong intuition for property business, Georgia is showing signs of being a young property dynamo assisting her property owners to maximise rental returns plus obtaining quality tenants.
"I absolutely love the furnished property management industry, and it really is very different to the traditional real estate industry. You have to be totally committed to providing accommodation solutions, balancing looking after the corporate tenant and the owner's investment. I couldn't be happier at The Apartment Service as they are definitely the leading specialist."